Missfitting E3 2016 Staff Picks
Andrew's E3 Picks
E3 has been criticized over the years for being lackluster, but one positive recurrence has been the increased presence of indie developers. This increase of indie devs is great because E3 is an opportunity to give the small guys a chance to share the same stage as the big name companies. This year's representation of indie devs at E3 did not disappoint, with so many companies pushing out so many titles, gamers will have their hands full and hearts content with amazing games. This list could have easily been filled with indie games, but I must be fair to the big name companies and give them a few spots in the top five.
XBOX ONE S
Release Date: August 2016
Starting Price: $299.00
This new upgraded version comes with 4K Ultra HD which gives better visual quality for movie goers and a High Dynamic Range that emits more vibrant colors, adding depth for the games. It's not only more powerful than the previous Xbox One but even with an internal power supply it is 40% smaller and that size reduction can hold up to 2TB of storage. The controller comes with a textured grip, Bluetooth, and increased range. I usually don't buy into the new model promotions, but I am with this one.
THE WALKING DEAD: SEASON THREE
Release Date: Fall 2016
Starting Price: TBA
Available on: Microsoft Windows, Mac OS X, PS3, PS4, PS Vita, Xbox 360, Xbox One, iOS, Kindle Fire HDX, Andriod
Telltale's The Walking Dead fans have watched Clementine grow from a helpless child in a zombie apocalypse, to a seasoned veteran zombie-killing preteen. Now she's a teenager and she's back but not alone, introducing a new character, Javier, who is playable in addition to Clementine. Telltale's Laura Perusco elaborated on the new season in an interview with IGN at E3, saying "This is very much a new story as much as it is a continuation." Waiting until its release this Fall will be a struggle for survival now.
Release Date: July 26, 2016
Price Start: TBA
Available on: Linux, Microsoft Windows, OS X, Xbox One
Independent developer Compulsion Games' We Happy Few is set in a steam-punk dystopian era, which submerges you in the world of psychological thriller survival. You're placed in a world where people are constantly doped up on a pill called "Joy." This pill alters a person's thoughts, perceptions and emotions, in order to shield them from the horrors and gruesomeness of reality. Your character stops taking the pill, becoming a "downer" and searches for a way out. With a Bioshock-esque vibe, this game is sure to be amazing.
Release Date: TBA
Price Starting: TBA
Available on: PS4
Bend Studio, who made Syphon Filter and the PS Vita versions of Uncharted, brings us Days Gone. Zombie games are very popular but some tend to be redundant and Days Gone could possibly get lost in the shuffle, but I think it stands a chance. Days Gone evokes this gritty feeling much like Naughty Dog's The Last of Us with the zombified behavior reminiscent of the film World War Z. As long as the story is compelling enough then this title should be a success.
Release Date: (Gears 4) – October 11, 2016
(Mafia 3) – October 7, 2016
Starting Price: (Gears 4) – $59.00
(Mafia 3) – $59.00
Available on: (Gears 4) – Xbox One, Microsoft Windows
(Mafia 3) – Microsoft Windows, OS X, PS4, Xbox One
Both these titles are tied for me because they have so many curiosity stricken elements. For starters, they both advance in their timelines, changing the direction of the story. Both have new protagonists and supporting characters and both are the first in their franchises to be designed for next-gen play. The most intriguing aspect is that both franchises have been dormant for a while now but are so beloved and have a great following. Will they live up to their stellar reputations or fall short?
---
Alec's E3 Picks:
E3's always been the place to get your gaming-hype fix and this year doesn't shake up that formula. Here's my top picks for the event.
HORIZON ZERO DAWN
Release Date: Febuary 28, 2017
Platform: Playstation 4                          
Developer: Guerilla Games
Price: $59.99
Going into E3, I frankly didn't really care about Horizon Zero Dawn. I heard a little about it here and there, but it never resonated. Regardless, seeing is believing and I believe I witnessed a potentially great new IP on Sony's PS4. Getting comparisons to the Witcher series and Monster Hunter series is nothing to laugh at. It featured an awesome art style and fluid gameplay, so it's easy to see this game collect hype as time goes on.
INSOMNIAC GAMES' SPIDER-MAN
Release Date: TBA                              
Platform: PS4                                
Developer: Insomniac Games
As a huge fan of video games and comic books, any time there's a game based on a comic-book entity, I get absolutely giddy. Injustice 2 definitely got me excited (especially with Gorilla Grodd being playable), however, a new big-budget Spider-Man game made by the studio who made Ratchet & Clank and Sunset Overdrive? That's a dream scenario. E3 is known for getting people attached to games nowhere near being released and, for me, that game at this year's E3 is Spider-Man.
DEAD RISING 4
Release Date: December 6, 2016              
Platform: Xbox One, PC
Developer: Capcom Vancouver
Price: $59.99
Dead Rising is a series that will always have my attention. With numerous zombie games filling the market in the last decade, these games always had a certain charm. The recently revealed fourth entry particularly looks great due to a return to roots. As the series has progressed it's gotten more serious in tone, but the tongue-in-cheek self-awareness of the original is what drew me into the series, so it's a great sign that Dead Rising 4's trailer looks just as ridiculous as the original.
YOOKA-LAYLEE
Release Date: March 2017
Platform: PS4, Xbox One, Wii U, PC
Developer: Playtonic Games
I was impressed by a lot of indie games, but Yooka-Laylee is a game people have been anticipating for nearly 15 years now. While it may be fueled by Banjo-Kazooie nostalgia, there's no denying how far the game has come. In an era with only a handful of 3-D platformers, it's great to see the genre being embraced in the form of Yooka-Laylee. It's ironic to call it a breath of fresh air, but that's exactly what it is in the modern gaming landscape.
LEGEND OF ZELDA: BREATH OF THE WILD
Release Date: 2017
Platform: Wii U, Nintendo NX
Developer: Nintendo
Price: $59.99
Nintendo basically sat out this E3, choosing to only show off some games to remind people they're still around. In spite of that, Nintendo still found a way to put all eyes on them with the latest look at Legend of Zelda. The announcement of an "open-world LoZ" got people excited, and seeing it in motion just kicked up the hype-train. Everything was as great as we imagined, with full roam and a litany of options at the players disposal.
---
Rebecca's E3 Picks
HALO WARS 2
Release Date: 2016
Price: $59.99
Platforms: Xbox One, Microsoft Windows
Real Time Strategy (RTS) games have always tempted me with offers I can't refuse. This title was announced at E3 and the beta was immediately available to play. Even with its broken beta the game was fun as hell to play, especially when I would get in a winning streak of domination matches. Nothing soothes my soul better than playing an interactive game of chess with rando's on the internet.
LEGEND OF ZELDA: BREATH OF THE WILD
Release Date: 2017
Price: $59.99
Platforms: Wii U, Nintendo NX
Um, it's the Legend of Zelda. Enough said.
SONY'S E3 CONFERENCE IN A NUTSHELL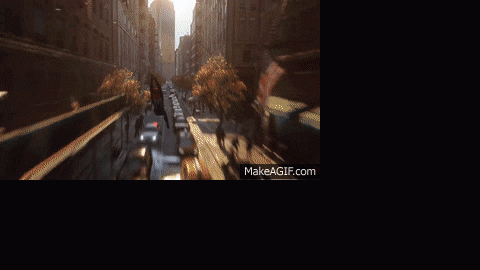 Sony "won" E3. with its impressive independent title launch lineup, such as God of War 4, The Last Guardian, and Horizon Zero Dawn.
Release Date: Throughout the year
GWENT: THE WITCHER CARD GAME
Price: n/a
Platform: Xbox One, PS4, and PC
Release Date: September 2016
I bought the Witcher 3 in the summer of 2015. The game is immersive, imaginative and innovative. Knowing how massive the game actually is, I doubt I will  come close to finishing it anytime soon unless I have another massive surgery that leaves me bed-ridden. Last year I spent over 40+ hours in the game collecting the Gwent Cards. Gwent is a pub game that is played for bragging rights and money.
REALITY VS. EXPECTATIONS
Price: Varies
Platform: All
Release Date: Throughout the year
If you go in to everything with zero expectations you eliminate the possibility of being let down. Cynicism? Nah. Pragmatic? Yes.